Meet Our Travel Advisors
A Travel Advisor eliminates stress so you can focus on the excitement of travel. Call upon a trusted advisor.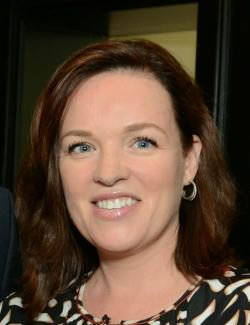 Daria Westerfield
---
Daria
Westerfield, Owner of West University Travel I love to travel and love planning my client's trips equally. I base my planning process on three important principles – listen, research and execute with excellence. My professional career has been in the travel field for over 25 years. My varied travel planning experiences range the gamut - from planning and escorting trips for geologist expeditions/hunting and fishing trips in the Russian far east and Kamchatka peninsula; to planning, overseeing and accompanying trade missions for governmental organizations and oil and gas companies; and organizing and executing large events for visiting governmental dignitaries. But most of all, I love to help people discover new places. No travel assistance request is too big or too small for me. I apply the same care and diligent effort for all assignments - from the quick trip to New York, to the intricacies of an African Safari, or to the far reaching aspects of large corporate or group travel. My personal favorite planning destinations are many, as I have been fortunate to travel to all of these places and more… Whether it be England, France, Portugal, Italy, Eastern Europe, Canada, China, the Caribbean, Mexico, and, of course Russia, I happily and excitedly personalize these travel destinations for all my clients.
Book Your Travel Consultation with Daria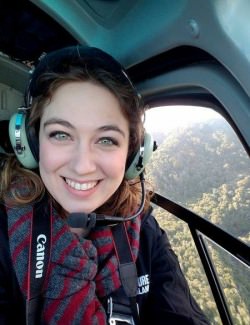 Samantha Collum
---
Samantha
believes that every trip is literally once-in-a-lifetime, and strives to ensure that your vacations are enriching and unforgettable. Growing up in a highly mobile Navy family, she quickly realized that it is only through travel that we can find and understand our place in the world. Travel transforms the exotic into the familiar, the stranger in to a friend, and should return you home forever changed. After graduating from Texas A&M University with a degree in Biology, she briefly pursued a PhD in Biochemistry before deciding to focus on her real passion: travel. While her route to this industry was circuitous, she now has the distinct honor of turning your travel dreams into realities as both a Travel Advisor and Office Manager to West University Travel. She specializes in honeymoons, destination weddings, and adventure travel, as well as trips to Hawaii, Alaska, Tahiti, New Zealand, Central & South America, and Europe.
Book Your Travel Consultation with Samantha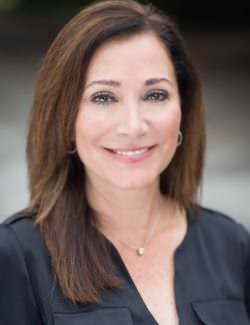 Stephanie Meckert
---
Stephanie
has traveled extensively and lived internationally. She has taken yearly family vacations internationally with her three children and husband. Her favorite destinations are New Zealand, South Africa and Europe. One of her most memorable, and off the beaten track vacations, deep sea fishing in Sao Tome and Principe. Stephanie has lived in both Africa and the Middle East and has had the opportunity to experience the many different cultures, as well as traveling to multiple countries while living in these regions. Stephanie started her career in private banking, and now enjoys planning family travel as well as group vacations.
Book Your Travel Consultation with Stephanie

Kristen Sandvig
---
Kristen
motto is "live well and travel often." Kristen started "traveling" when she was 8 years old: every summer Kristen was responsible for getting my little brother and herself from Texas to Vermont to visit their grandparents. As a teenager in high school, Kristen took her first solo international trip and early on, she learned how to be a confident traveler and navigate unfamiliar places and locations. Her parents always encouraged Kristen to be independent and see the world. Kristen traveled to over 30 countries on 5 continents. Kristen is a Houston, TX native and spent her early professional years in the wine industry. She is also a registered yoga teacher, professional photographer, and outdoor adventure junkie. Whether you're interested in the best food and wine destinations, getting outside and connecting with nature, or treating yourself to a luxurious spa weekend Kristen can advise you about what and where the best places are to make your trip truly unforgettable.
Book Your Travel Consultation with Kristen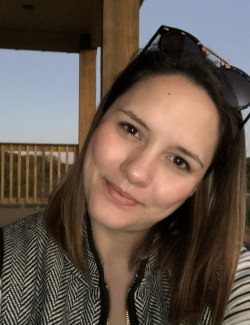 Kate Lawless
---
Kate
believes that travel truly makes you richer and that spending time in new cultures and with new people you can redefine your place in the world. Kate's passion for travel began at a young age, as she traveled the world for several years as a teenager and young adult. She still travels as often as possible, both domestically and internationally, and constantly on the lookout for the next adventure. Kate uses her expertise and knowledge to customize and plan the perfect trip for you, no matter the request. .
Book Your Travel Consultation with Kate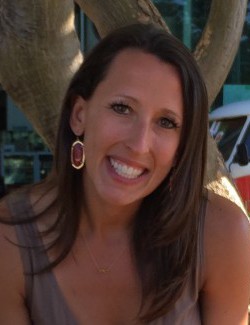 Julie Roznovsky
---
Julie
's love for travel has taken her to more than 50 countries across 6 continents. She was an elementary school teacher for 8 years and spent 3 of those years teaching overseas in Korea and Saudi Arabia. Some of her most memorable experiences include shark diving in South Africa, paragliding in Nepal, deep sea fishing in Hawaii, and going on Safari in Kenya. One thing Julie loves about traveling is finding great restaurants and tasting regional wines. Some of her favorite travel destinations include Greece, Spain, Hong Kong, Indonesia, Japan, and Argentina. She enjoys planning trips for all types of travel, especially to cities where she has visited, so she can customize her clients' experience with first-hand knowledge. She eagerly joined the travel industry so she could help make travel dreams come true for others.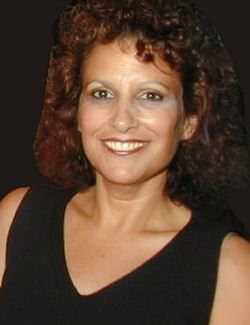 Marla Archer
---
Marla
is originally from Southern California and began her career as an apparel buyer. Her love of travel to international destinations started here. She came to Texas in 1991 due to a corporate consolidation and continued on as a buyer and then later, a sales representative in the apparel and gift industry. This is where she gained her sales experience.
In 2001, Marla met her future husband, Rick, on a dance cruise. Rick was the group leader. An opportunity arose to become the group travel agent for her husband's dance cruises the following year. Marla has been the agent of record for these group travels since January 1, 2003. Marla has been responsible for 31 group trips and over 2,200 guests.
In addition to group travel, Marla has helped many individuals make their travel dreams come true--whether it be cruising or destination travel.
For more in depth information and background, please refer to her website: http://www.ssqq.com/.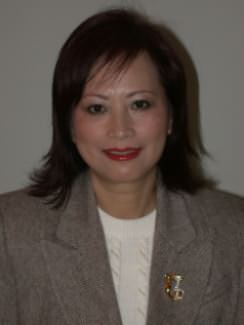 Laura Woo
---
Laura
is originally from Hong Kong and is bilingual in English and Chinese. She moved to Houston, Texas in 1970 for higher education at the University of Houston where she received a Master of Science degree. Laura's travel career began more than 30 years ago at Atlas Travel, Inc. in Houston. During her certification as a Certified Travel Counselor (CTC), she achieved the highest score in the entire nation and won the Bette Sweeney Friedheim Travel Award in 1990. Prior to joining West University Travel in 1997, Laura had worked at Thomas Cook and later American Express for corporate travel. With over 30 years experience in the travel industry, Laura is familiar with all your travel needs. Her areas of expertise include Asia, Hawaii and Europe where she has traveled extensively. "Pursuit of excellence" is always her top priority when planning travel. She has been selected by Travel + Leisure's A-List of the World's Top Travel Advisors for 13 consecutive years.
Kristen Woiwode-Flores
---
Kristen
loves to share new places, cultures, languages, experiences and foods with her 7 and 11 year old children. She has traveled with her family to destinations throughout the Americas, the Caribbean and Europe. She is a Disney College of Knowledge graduate and a Princess Commodore and thinks cruises make great (and easy!) family vacations.
Our Process
West University Travel would be delighted to have the opportunity to enhance your travel experience, from the planning process to your return home. It is our goal to truly know our clients so we can best customize our recommendations for each trip, as well as help you develop your long term travel goals… and make them a reality!
We'd love to get started with an initial phone call or an in-person meeting. This consultation is complimentary, and from this conversation, we can determine the best steps to move forward. A planning fee or good faith deposit may be required, and would be discussed at this time.
Let the planning begin! Your trip is fully customizable for you, and the more we know about you, the better we can tailor your experience. As proud members of Virtuoso, the travel industry's leading luxury network, as well as other preferred partnerships with hotels, cruise lines, and tour operators around the world, we can enhance your travel experience through complimentary upgrades, meals, credits at hotels and resorts, unparalleled guides, and unique and unforgettable experiences through our on-site partnerships.